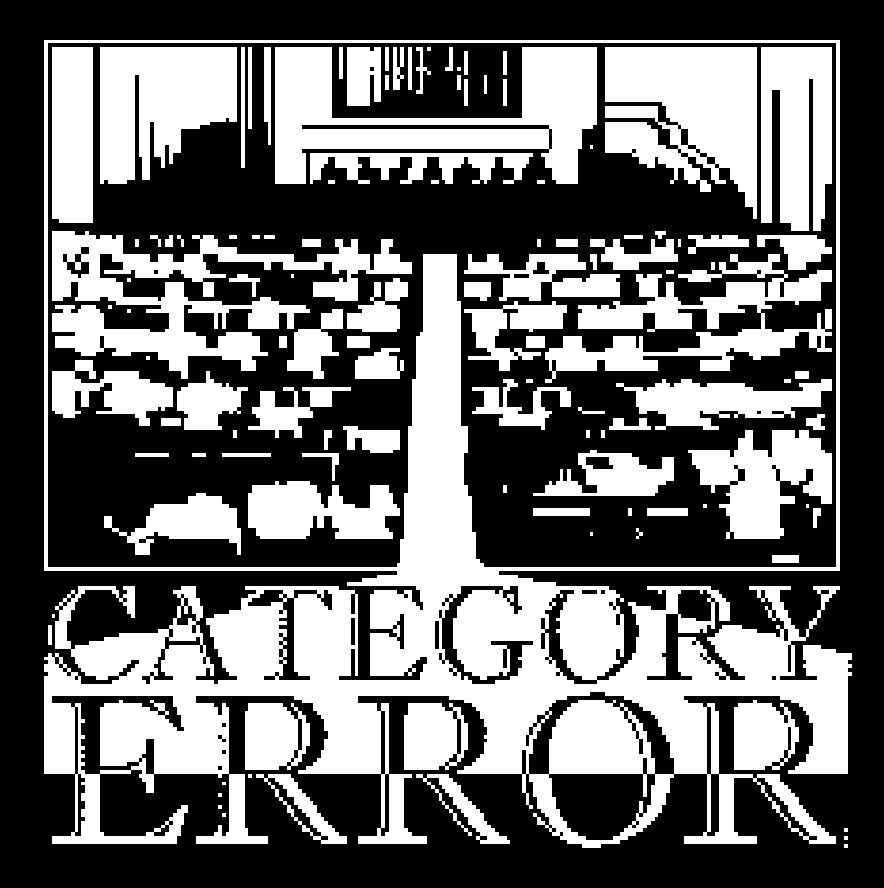 CE001: High Life by Claire Denis - #FirstFriday Virtual Film Screening 3/5/21
Posted Feb 23, 2021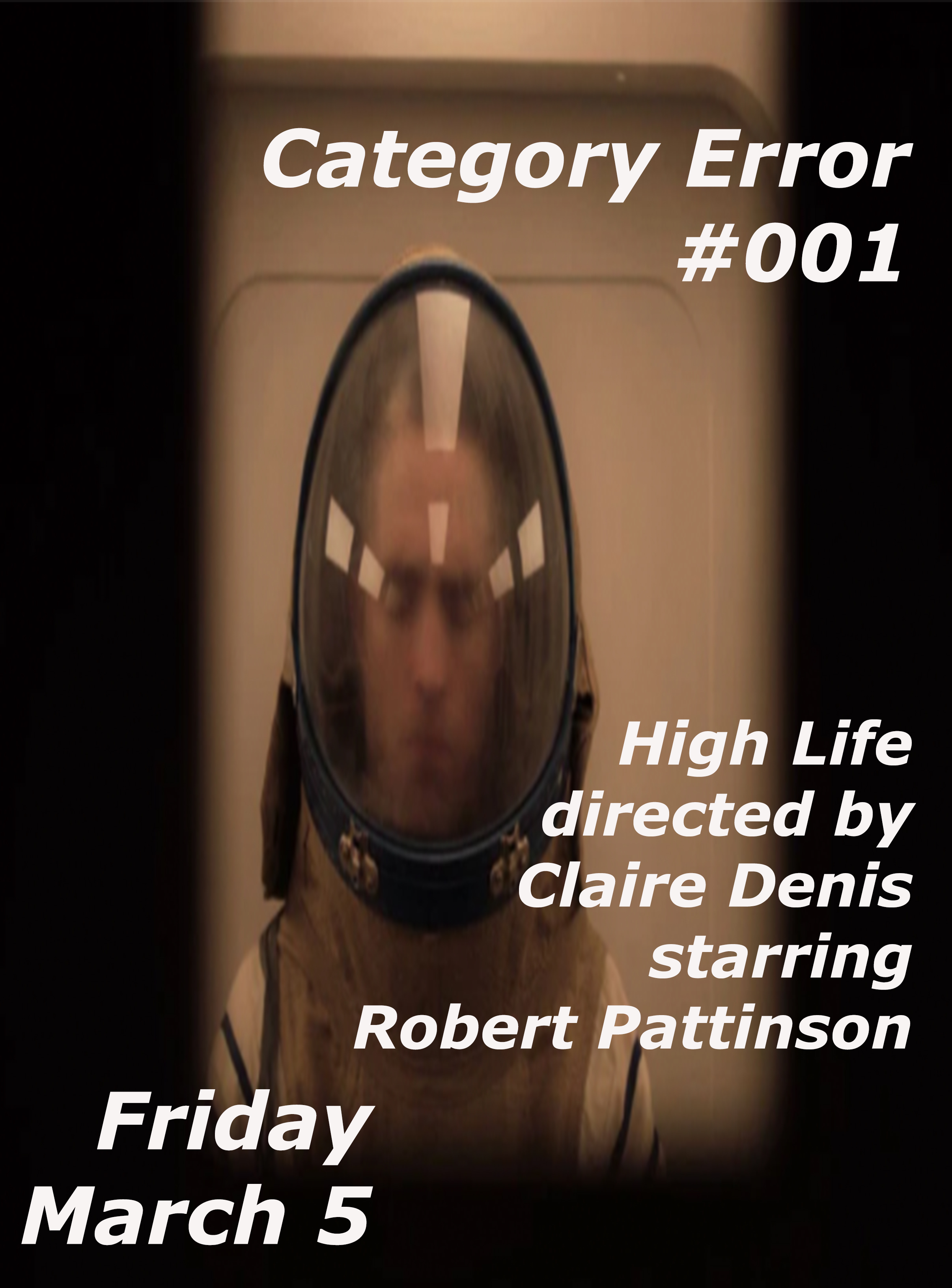 High Life by Claire Denis (2018)
Friday, March 5, 7:00 p.m.

Readings/Resources:
We are so excited to announce the kickoff event for CATEGORY ERROR, a project focused on bringing people together around film, music, art, and more in and around Nashville, TN.
For our debut event, we present the first installment in our #FirstFriday Film Series: a screening of Claire Denis's 2018 film High Life.
High Life's sizable budget and hard sci-fi backdrop throw into spectacular relief Denis's uncompromising portraits of intense, contradictory motivations driving characters to act defiantly against their own ability to understand the relationships and invisible forces they struggle to survive within, let alone themselves. Denis's singular vision is drawn out through performances by Robert Pattinson, Juliette Binoche, and André Benjamin (formerly of Outkast).
With a story of characters cut off from the outside world by unknown, malign forces living in solitude to reckon with what has been lost, what conspired to their fate, and their own precarious mortality (let alone what comes next), the film has an eerie resonance in an era of pandemic. Characters clinging to rigid routines with ever-more-theoretical practical purpose as they drift further each day from a grounding in society and relationship underscore how the calamity of COVID-19 serves as reification, not genesis, of prevailing social breakdown.
We look forward to screening this film together, the conversations that will follow, and continuing to grow this project into a communal arts space for all who wish to join!
Introduction
Posted Feb 21, 2021
CATEGORY ERROR is a project curating communal experiences around film, music, literature, and art in Nashville, TN and beyond.
Our first project is our #FirstFriday monthly film series.
Each month, a curator will select a film, select supplmentary readings and resources for attendees, and host a screening with introduction and post-film facilitated conversation. These screenings will be hosted on the #FirstFriday of each month at 7:00 p.m.
The debut #FirstFriday film screening will be FRIDAY, MARCH 5, 2021. Additional details TBA. Screenings will be held virtually on Zoom until in-person screenings can be safely held.
Broadly speaking, this series will focus on communal enjoyment, analysis, and critiqique of film as art. Selection will vary widely, but will broadly feature films that defy easy classification and simple interpretation, including directors such as Claire Denis, Rainer Werner Fassbinder, Pier Paolo Pasolini, David Lynch, Andrzej Zulawski, Werner Herzog, David Cronenberg, Michael Cimino, and Stanley Kubrick.
All relevant links and information will be posted on this website and our Instagram page.
We would love for you to join us!